Naming a baby is no easy task and naming a girl is possibly even harder. Many parents-to-be want to find a name for their baby girl that feels strong and bold but still feels soft and feminine too. You might want to consider a special meaning for your baby name too. We've rounded up a list of some of our favourite modern girls' names that feel strong and unique!
So what makes a name 'modern'? Some might define this as the names that are currently most popular but we disagree. Lots of the names in the Top 100 lists are retro baby names, or classic girls' name choices or ones that are popular time and time again, like Olivia, Isabella or Amelia. Instead, we're looking at modern names that fall into that sweet-spot between unique and a little bit strange!
Beautiful names like Freya, Willow, Ivy and Luna that may have once been viewed as unique are now firmly in or around the Top 10. However, if you love a name then you shouldn't let its ranking bother you! It is however, worth considering what the baby's initials would be or how their name sounds with the first letter of your surname said after it, as this is often used as an identifier when names are popular in schools.
In this list you'll find modern girls' names from around the world that are strong, unique and of course have beautiful meanings!
Suggested: 100 Middle Names for Boys and Girls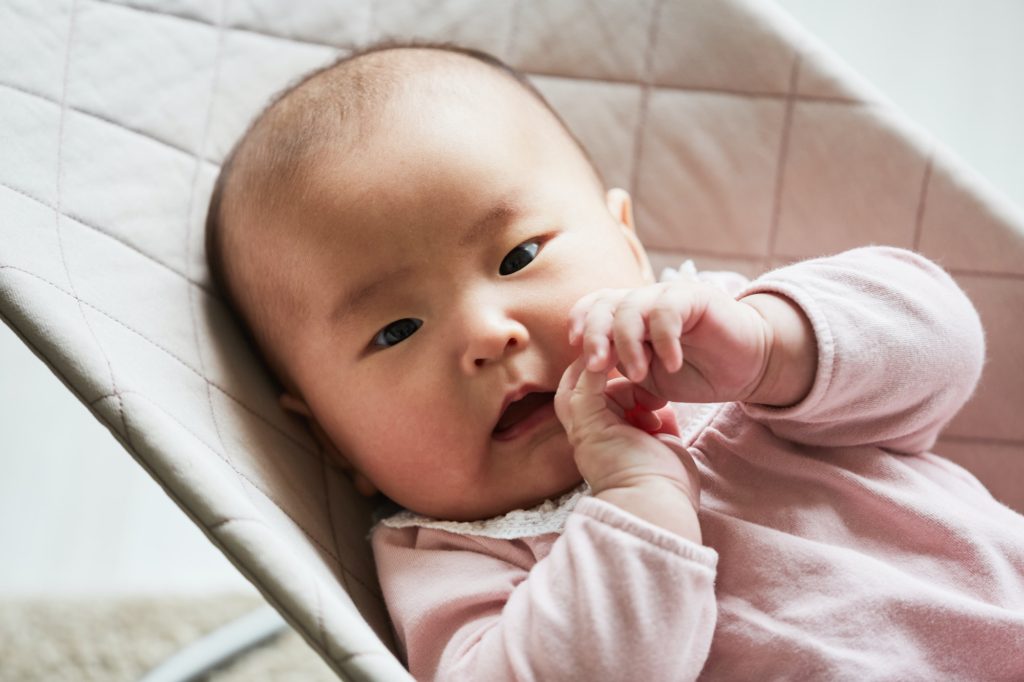 40 Unique Modern Girls' Names with Strong and Beautiful Meanings
Amara – Latin meaning "grace"
Aubrey – English meaning "ruler"
Billie – English meaning "resolute protector"
Cia – Greek meaning "of the moon"
Clover – English meaning "meadow flower"
Dakota – American place name
Eden – Hebrew meaning "place of pleasure"
Ellery – English meaning "island with the elder trees"
Ember – French variant of Amber
Frankie – Latin meaning "free"
Hadley – English meaning "heather fields"
Harper – English meaning "harp player"
Haven – English meaning "place of safety"
Henna – Arabic meaning "blessed"
Indie – American meaning "independent"
Juno – Roman meaning "queen of the heavens"
Leonor – Portugese meaning "light"
Lumi – Finnish meaning "snow"
Lux – Latin meaning "light"
Lyra – Greek meaning "lyre", a constellation in the northern sky
Maisie – Scottish meaning "pearl"
Mila – Slavic meaning "gracious"
Nova – Latin meaning "new"
Olympia – Greek from "Mount Olympus"
Piper – English meaning "pipe player"
Quinn – Gaelic meaning "wise"
Raine – Sanskrit meaning "queen"
Riley – Irish meaning "courageous"
Roux – French meaning "little red one"
Saskia – Danish meaning "valley of light"
Scout – French meaning "gatherer"
Seren – Welsh meaning "star"
Seraphina – Hebrew meaning "fiery"
Sora – Japanese meaning "sky"
Talia – Greek meaning "blooming"
Valentine – Latin meaning "strong"
Willa – German meaning "resolute protection"
Winter – Native American meaning "bringer of renewal"
Wynne – Welsh meaning "peace maker"
Zuri – Swahili meaning "good"
Looking for more girls' names? Check out:
100 Short Baby Names For Boys And Girls
40 Boho, Earthy, Hippy Girls Names and Their Meanings
60 Flower Names for Girls and Boys That You Might Not Have Thought Of